This is one of my favorite recipes and so versatile. In the picture below I have served over Jasmine Rice, but I also put it over brown rice or simply eat it just as it is or tossed in a salad.
Marinated Portobello Mushrooms
2 servings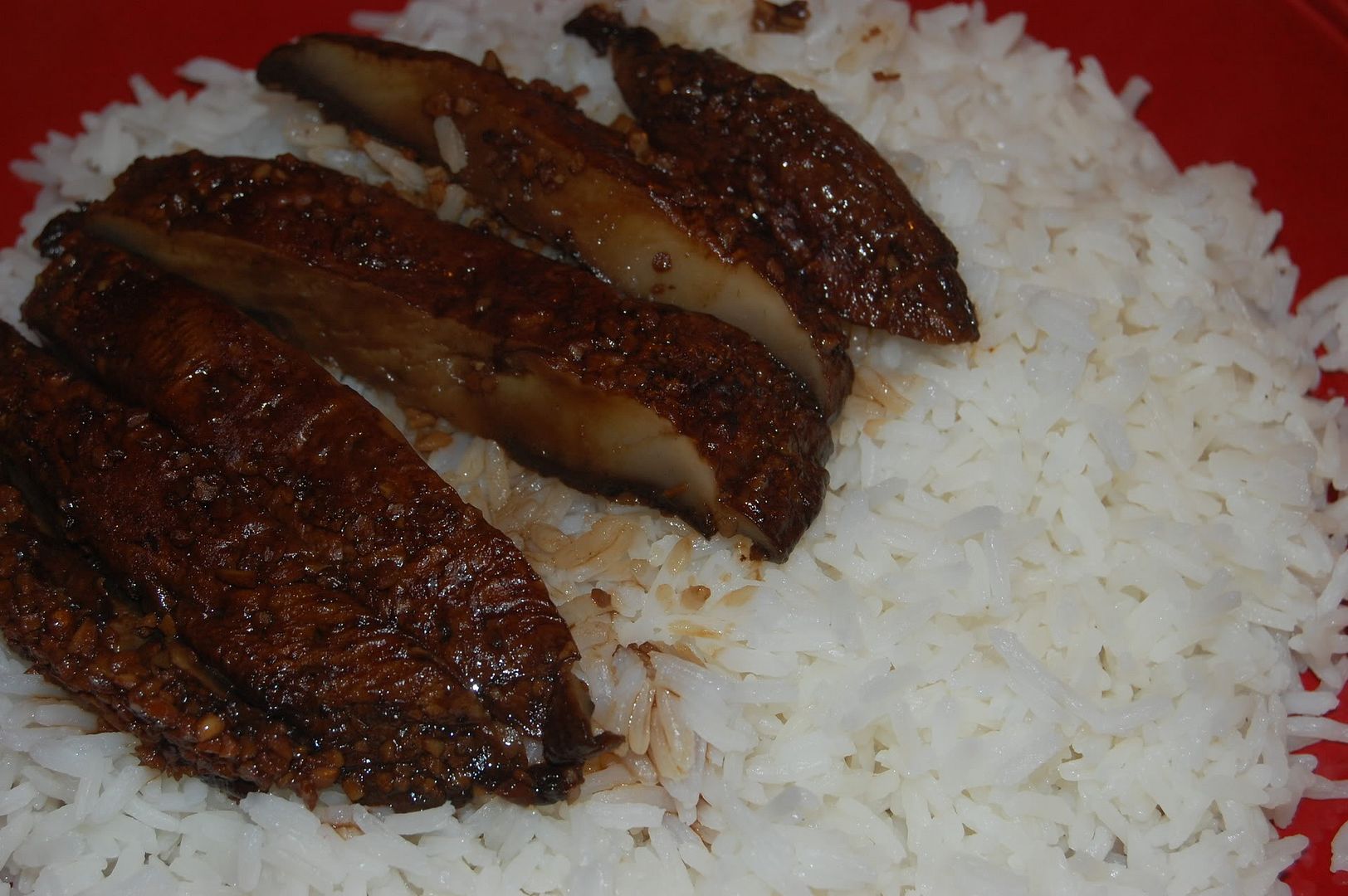 Ingredients
1/2 cup cooking wine
1 tablespoon olive oil
2 tablespoons dark soy sauce
2 tablespoons balsamic vinegar
2 cloves garlic, minced
2 large portobello mushroom caps
Preheat oven to 400 degrees F (200 degrees C).
In a baking dish, mix the wine, olive oil, soy sauce, balsamic vinegar, and garlic. Place mushroom caps upside down in the marinade, and marinate 15 minutes.
Cover dish, and transfer to the preheated oven. Bake 25 minutes. Turn mushrooms and continue baking 8 minutes.